Oceanside, California USA, Feb 17 – AOTI Inc. announced today that it's fully owned USA operating subsidiary, Advanced Oxygen Therapy Inc., has been awarded DMEPOS accreditation for Home/Durable Medical Equipment Services by the Accreditation Commission for Health Care (ACHC)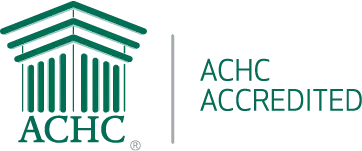 Achieving accreditation is a process where healthcare organizations demonstrate compliance with national standards. Accreditation by ACHC reflects an organization's dedication and commitment to meeting standards that facilitate a higher level of performance and patient care. ACHC is a not-for-profit organization that has stood as a symbol of quality and excellence since 1986. ACHC is ISO 9001:2008 certified and has CMS Deeming Authority for Home Health, Hospice and DMEPOS.
"We are absolutely delighted to have achieved DMEPOS accreditation for Home/Durable Medical Equipment Services that demonstrates our focus on quality and patient care. DMEPOS accreditation will also allow for our unique Topical Wound Oxygen (TWO2) therapy to be provided to both Medicaid and Medicare patients moving forward. Thereby helping completely heal chronic wounds, greatly reducing the total cost of care, but more importantly, improving the patient's quality of life" stated Dr. Mike Griffiths CEO and President of AOTI Inc. and Advanced Oxygen Therapy Inc.
About AOTI
AOTI Inc. is a leading international company providing innovative solutions to resolve severe and chronic wounds worldwide. Advanced Oxygen Therapy Inc. is our USA operating subsidiary. Our products reduce healthcare costs and improve the quality of life for patients with these debilitating illnesses. Our patented non-invasive Topical Wound Oxygen (TWO2) therapy is unsurpassed in fully closing Diabetic, Venous and Pressure ulcers alike. AOTI is a private company based in Oceanside, California USA and Galway, Ireland with offices throughout the globe. For more information, see www.aotinc.net