Millions of individuals suffer with complex and chronic wounds that impact their ability to do the things they would normally do, and enjoy the pleasures of everyday life.
AOTI is dedicated to providing solutions that heal wounds, no matter the cause, illness or injury, So Life Can Get Back to Normal.
AOTI's Topical Wound Oxygen (TWO2) therapy is a unique multi-modality treatment that combines high pressure oxygen delivery, with cyclical non-contact compression (similar to a comfy massage) and humidification that stops skin from being too dry. Our evidence has demonstrated in clinical trials and real life, that TWO2 therapy improves the ability to heal wounds and keep them healed.
A committed team from AOTI works closely with you and healthcare providers to bring compassionate care to you, so you can get back doing the things you enjoy.
TWO Therapy Overview
TWO2 therapy is a simple to use home care treatment that has benefited thousands of patients over the years. A healthcare provider treating your wounds may order TWO2 therapy for you by writing a prescription. To get started, a member of the AOTI team will come to your home to walk you through how to use the TWO2 therapy.
The TWO2 Therapy Extremity Chamber, designed for the feet, legs and arms. The recommended use is for 90 minutes, 4 or 5 days a week. The screen on the Controller guides you every step of the way. Your healthcare provider will let you know if you should remove your dressings, but it is not always necessary.
The TWO2 Multi-Patch system can be used safely anywhere on the body and is especially helpful for people who use a wheelchair or are confined to bed. The recommended use is for 60 minutes, 7 days a week.
For both the Extremity Chamber and Multi-Patch, before a patient's treatment plan is finalized, health insurance coverage for TWO2 therapy should be verified, and before treatment commences.
Patients usually carry out their TWO2 therapy while enjoying other activities such as reading, watching television, or the like.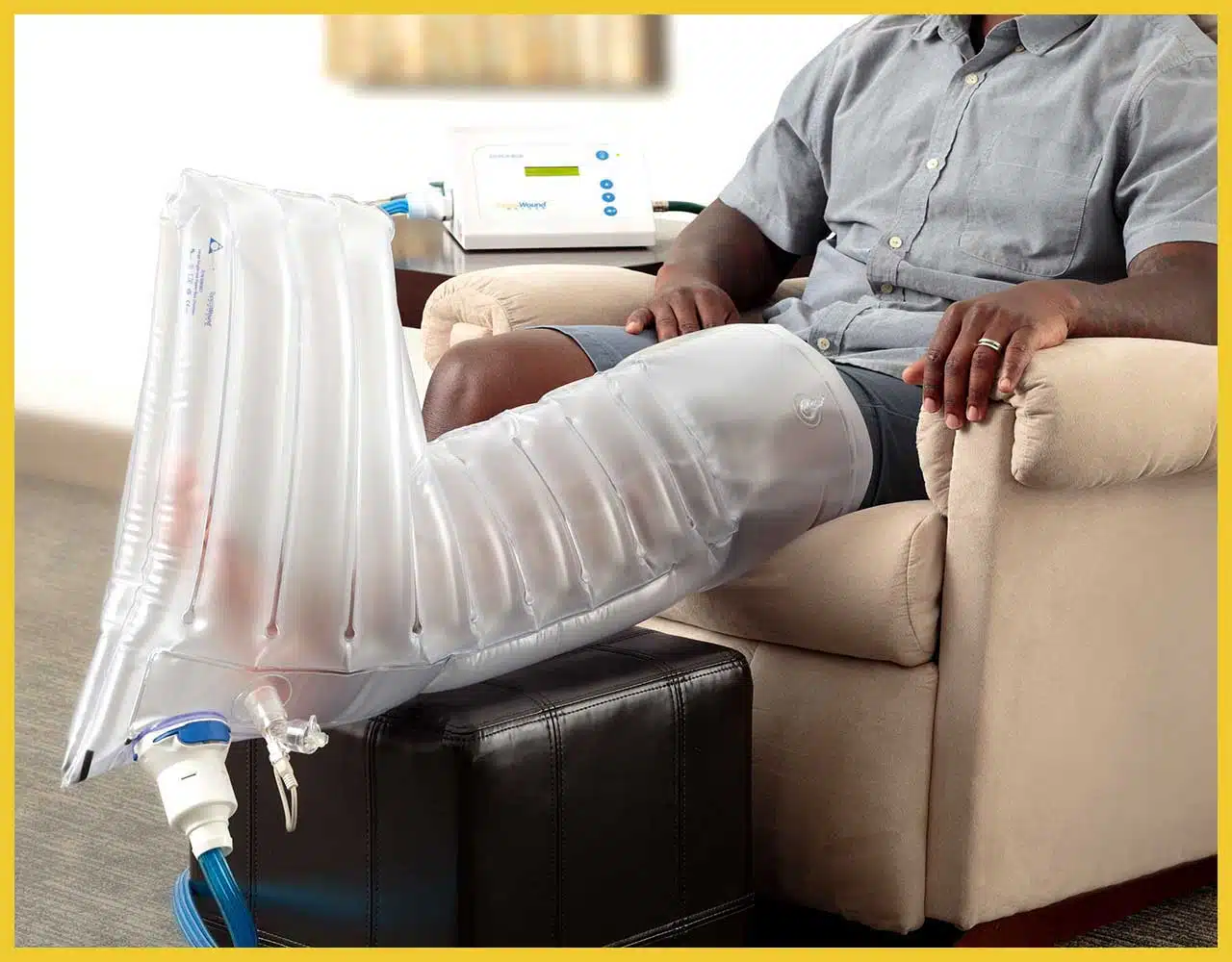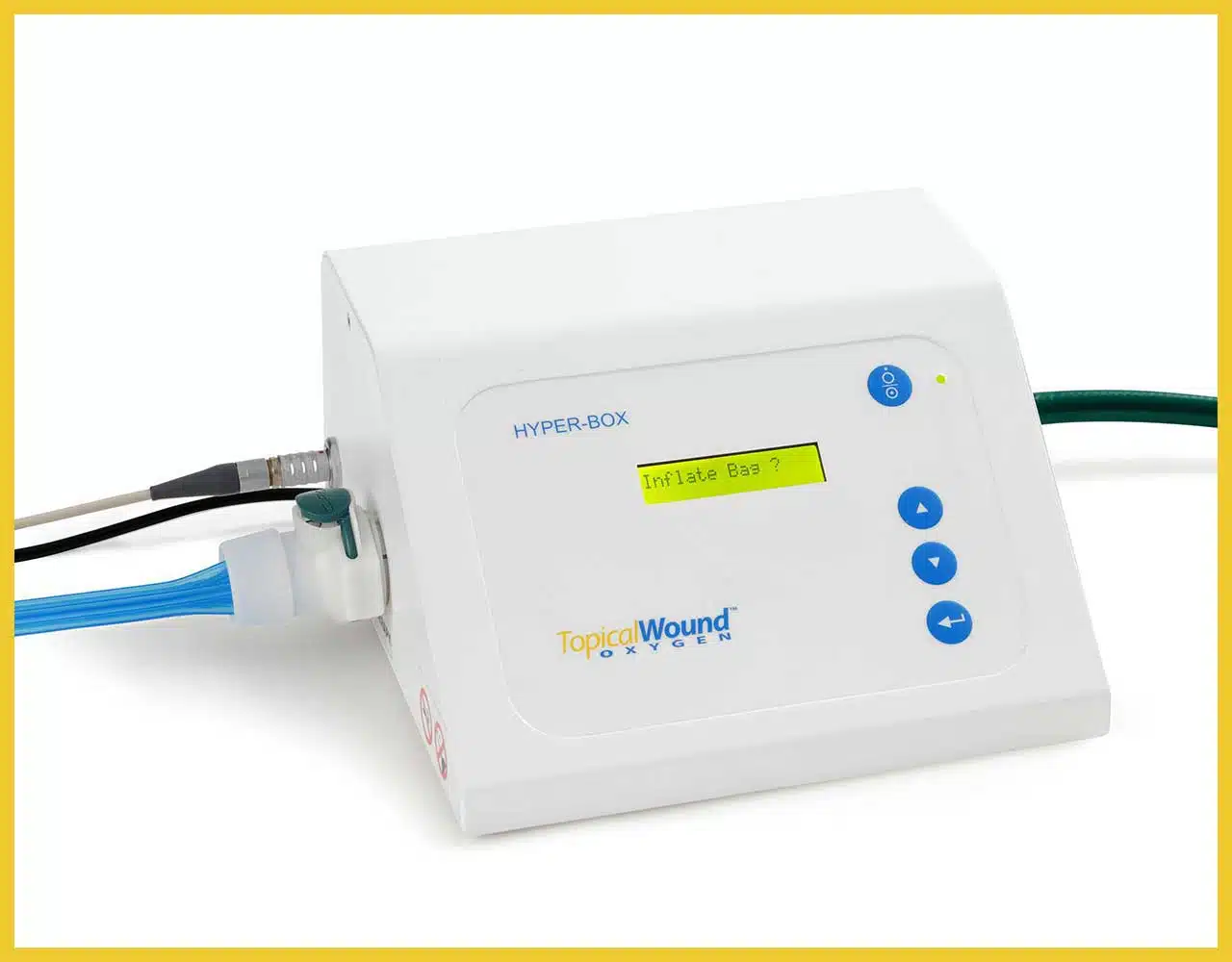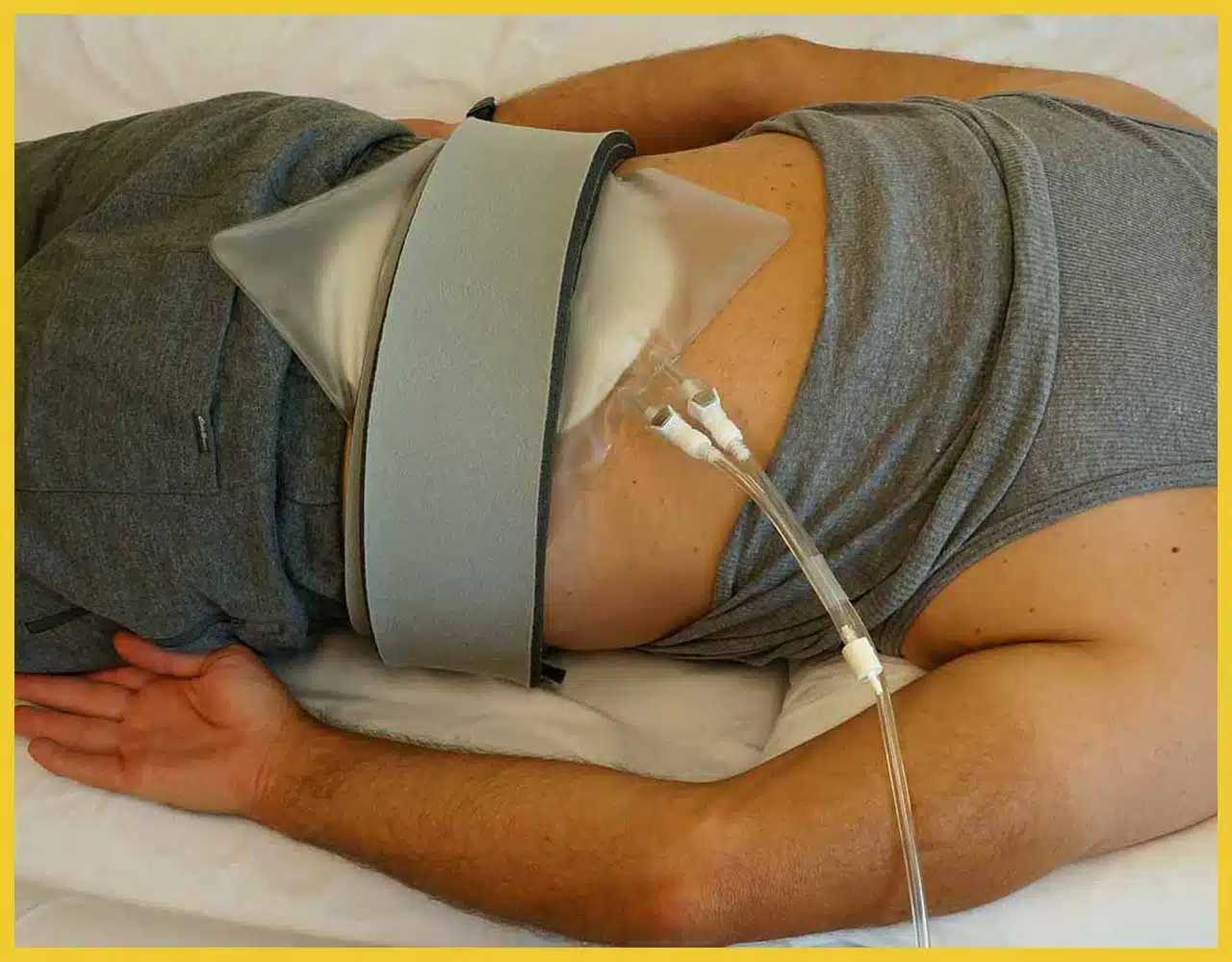 Let us know if you have any questions, we're here to help…
Give us a call at 1-866-HEAL-TWO
Reach out to us via email at [email protected] or
Or send us a message
"*" indicates required fields